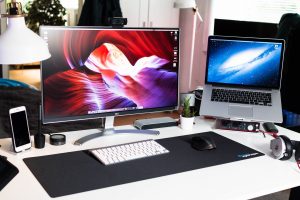 From one-person shops to campuses with hundreds of people, companies of all sizes need dedicated San Antonio IT tech support. The good news is you don't necessarily need an on-site staff to receive the personal attention to detail you need. Before you take the next step, here's what to know before hiring your next tech support team.
Consider Cost-Efficiency
When it comes to San Antonio IT tech support, costs matter. An IT company that promises the world at a rock bottom price is a big red flag. IT should be a reasonable expense for businesses, but not so cheap that the service quality is questionable or rendered unreliable. Simultaneously, prohibitively expensive IT support is not usually necessary unless your company has complex infrastructure or expansive campuses with heavy technology use. Compare costs around town and watch out for any prices that are shocking low or high.
Not All Experience is Created Equally
San Antonio IT tech support can mean different things to different service providers. Some IT tech companies may specialize strictly in network infrastructure, which could include internal networking and devices. Other types of companies may focus on hardware and software needs and regular installation for their clients. Cybersecurity is also a pressing concern for most companies.
You can also hire IT support that focuses on a comprehensive done-for-you package to serve all your needs. However, make sure your company's needs align with the expertise of the San Antonio IT support.
Longevity Matters
How long your San Antonio IT tech support has been in business matters. Skilled technicians like Bexar Computing have hands-on experience with a variety of companies and infrastructure. Otherwise, it's challenging to understand the scope and needs of the market. Ask how long the provider has been in business, what types of projects they've worked on, and how much experience the providers are servicing your company's IT needs hold.
Ask About Accessibility for San Antonio IT Tech Support
IT needs can pop up at inopportune times from evening hours to weekends and holidays. Although not all IT tech support will be readily available to answer the phone, they should still offer a process and solution during an emergency. Find out how soon will your call be answered? How long will it take to address a pressing need like website downtime? You should also ask if there are additional fees for emergency services or off-hour support.
Turn-Around Time
Beyond accessibility, your San Antonio IT tech support should offer a predictable turn-around time for everything from basic needs to a cybersecurity crisis. Ask about how long each support request typically takes and what to expect during the process. In addition to quickly resolving issues, your IT support should also stay in communication about any delays and what to expect.
Ask About Employee Access IT Support
Your IT tech support should also provide a package that includes employee access. With more people working remotely than ever, employees must have access to IT support. Here are just some of the reasons employees need hands-on support:
Installation of third-party apps, including Slack and Trello

Mixing personal and business devices on company infrastructure

Server issues

Setting up technology for new employees

Malware and cyber-security issues

Data back-up and recovery
San Antonio IT Tech Support Contracts
Once you've walked through all of your questions and concerns about your tech support needs, it's time to talk about contracts. Inquire about monthly, annual, and on-call IT support. Whatever you choose, your contracts should be easy to understand with no hidden fees or surprises. 
Ready to hire your next team? Get in touch with the team at Bexar Computing to discuss your San Antonio tech support needs and keep your business running smoothly.