When it comes to making your business a success, nothing matters more than being in touch with your customers anytime and anywhere. At the same time, connecting with remote teams is equally vital. Voice over Internet Protocol or VoIP covers you on both fronts. Bexar Computing offers comprehensive Voice Over IP Solutions San Antonio that enable cost-effective and consistent communication with remote teams, inbound leads, and global clients, all in one place. No matter where they are located, our solutions ensure that you are always in touch. The fact that they allow real-time calls over digital IP networks makes them far more cost-effective as compared to a traditional landline. Additionally, VoIP gives your business a presence in the hyper-local marketplaces with local phone numbers, which delivers the advantage of trust and credibility. Surely, the solution has huge potential from the marketing and cost-savings perspective. But what you really need is a partner you can rely on to get it up and running. At Bexar, you can rest assured that your business is backed by VoIP experts who know the technology inside out. Let us handle it and keep you in touch with your teams and clients at all times.

Troubleshooting Support That Ensures Seamless Performance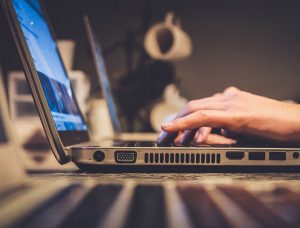 While having a VoIP solution in place gets your business a step ahead, you cannot expect to leverage it to your advantage unless the system runs smoothly. There are a number of troubleshooting issues you may require time and again. It is best to have a provider who not only offers you the right solution but also ensures support to keep it running. We do it all so that your team does not have to waste time and money on resolving these issues. From working on VoIP registration problems to resolving voice quality concerns, incoming call issues, and one-way audio issues, our experts are capable of handling them all. We serve customized solutions that restore your VoIP service and get your system up and running optimally. Partnering with us means that you will be able to get your team back to business quickly because we help you resolve issues at the earliest. We have special remote tools that we use for behind the scenes troubleshooting so that your work goes uninterrupted at all times. You can be stress-free as we have you covered and assure your satisfaction on all fronts.
Technology Support Services That Have You Covered
Apart from offering the best Voice Over IP Solutions San Antonio we also serve the most reliable support services that have you covered on all fronts. From remote support to user management, hardware troubleshooting, application upgrade, and support, we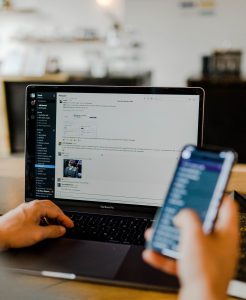 are here to resolve all kinds of IT issues that your business may face. The best part is that we are available 24 by 7 and you can connect with us through our mobile app and ticketing system according to your convenience. With their unmatched skills and rich IT experience, our team of professionals is capable of rendering quick and effective solutions to a wide range of solutions. You need not worry about software glitches, malware, network security, or hardware issues because we can look after all of them and resolve them even before you may imagine. Just leave your business IT to us and you can focus on the core operations because we are here to handle the smallest or the biggest problems you come across. Let us simplify all your IT issues and get your business back on track so that you are always connected with your teams and customers.